Who knew that the consolidation of American media outlets would result in even better opportunities for little blogs like ours?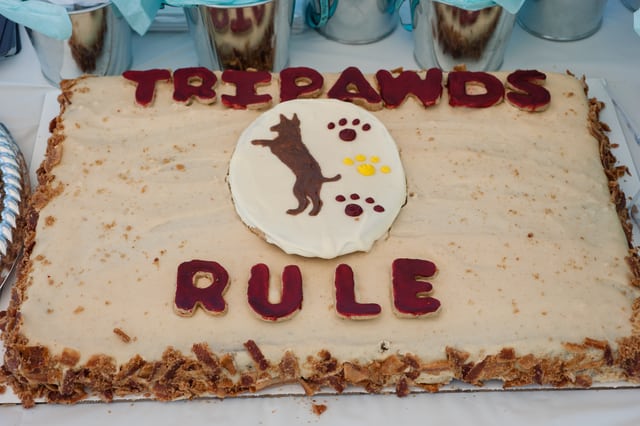 Recently our Tripawds Community had a fun party in Mill Valley California, near San Francisco. The group meets fairly regularly but with guests coming as far as 10 hours away, this Tripawds gathering promised to be bigger than usual,
After four consecutive weeks of sending weekly press releases to Bay Area reporters, we scored and managed to attract one from the Marin Independent Journal to cover our event.
We quickly learned that this reporters one, well-written story wasn't just a score for our local media exposure, but for national news too! 
The story, "Owners of three-legged dogs convene in Mill Valley, say pets teach ..." was quickly picked up by affiliated newspapers around the nation. From Philly to Miami and everywhere inbetween, this one article was carried by at least a half-dozen newspapers that we know about. 
As a former newspaper reporter, I never thought I would be happy about the day when more newspapers are controlled by fewer hands. But when it comes to sharing good news like this, I'll admit that media consolidation rocks!